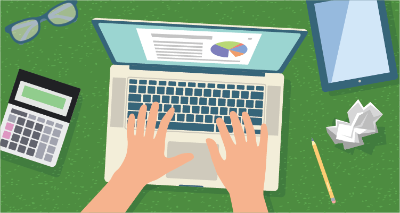 When buying a home, it's important to know the numbers. Your home search should begin with an assessment of how much you can afford to spend. We can help you figure out your budget to determine a mortgage that's right for you. Is it a good purchase? Is it affordable? Is it time to consider refinancing? Should you make extra payments on your home? What is the loan-to-value ratio?
These calculators are for your benefit. However, we cannot and do not guarantee their applicability or accuracy for every individual circumstance.
---

Mortgage Payment
Budgeting for a new home may not be the most fun thing to do, but this calculator makes it easy.
---

How Much Can I Afford?
This calculator is perfect for determining the amount of mortgage you are eligible for by considering your income, assets, obligations and liabilities.
---

Refinancing My Home
By refinancing your home, you could receive lower monthly payments. This calculator will help you determine if refinancing is the best option for you.
---

Extra Mortgage Payments
Did you know that if you make extra payments on your mortgage you might build equity faster, which results in reducing your amortization period? Paying off your mortgage sooner than you thought is always a plus in our book. Check out this calculator to find out if making extra payments is right for you.
---

Loan-to-Value Ratio
The Loan-to-Value Ratio (LTV) shows how much equity you have in a house compared to the amount you wish to borrow or have already borrowed. This is one of the key risk factors gauged by lenders. Determine your home's LTV now.
---

Compare Mortgages — Find the mortgage that is Right for You!
When considering the different types of home loans and interest rates, you are presented with a variety of options for your mortgage. This calculator will help you easily compare up to three different mortgage options to find which one is best for you.