We know that buying a home can be overwhelming, so we're here to help. Our Home Center will assist in providing you the information necessary to alleviate the guesswork and moving you closer to your new home. You'll learn the necessities of home buying, working on balancing that all-important budget and everything you need to get you on the path to home ownership.


Buying a home or refinancing? We're with you every step of the way.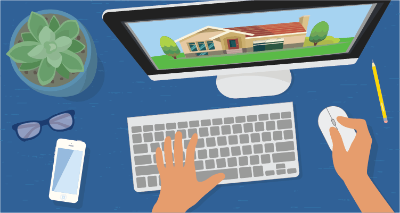 Educate Yourself

Everything there is to know about buying a home so that you can make the right decisions is right here.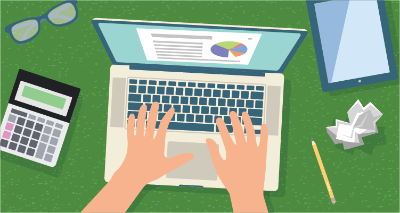 Crunch the Numbers

The most affordable solution is right at your fingertips with our convenient calculators and tools.
To-Do List

Stay organized with this handy list that will help you track the progress and make sure you're prepared.
---

The first question many members ask is "How long does the process take?"The Answer:
The average time-frame for the mortgage process is 45-60 days upon receipt of completed application to closing.

Home Mortgage Glossary
Get definitions of terms that will come up during the mortgage loan process.
Review Your Credit Report
You are entitled to one free copy of your credit report from each of three credit reporting agencies* annually. Each report will show your credit history. If you wish to receive your credit score you can opt to have that added for a small fee. Credit reports will provide your name, addresses, birth date and social security number. It also contains all open and closed credit accounts, history on those accounts to include: balances, payment history, type of credit, collections or bankruptcies, and more.  
Why should you review your credit report annually?
Credit reports may affect your loan rates, credit card approvals, housing requests, or even your job application.
Ensure that the information on all of the credit reports is correct and up to date.
Reviewing your credit report annually helps you monitor for fraudulent activity.
Federal Law allows you to obtain a free copy of your credit report every 12 months.
Request your FREE Credit Report at AnnualCreditReport.com
 *Experian, Equifax, and TransUnion
Your credit score (also referred to as FICO score) is the number that represents your creditworthiness and how well you mange your finances. It indicates how likely you are to:
Pay your debts as agreed
Pay your bills on time
File for bankruptcy
Why should you care about your credit score?
Your credit is one of the most important aspects of your financial life. It can affect your loan interest rates, your ability to purchase a home or car, your insurance rates, renting an apartment or even your ability to gain employment. 
You can find out your credit score by obtaining a copy of your credit report. You can pay a small fee to have your credit score added to the report.
Credit Unions are not-for-profit cooperatives, owned by their members who save and borrow there. We exist to serve our members. The philosophy of the credit union movement is "not for profit, not for charity, but for service." How do we differ from other financial institutions? When you open an account, you become a owner of your credit union. 
The credit union is governed by a nine member volunteer board of directors elected by the credit union members. Board members are elected to serve three (3) year terms.  Each year the credit union has an annual meeting where this election takes place.                 
Avoiding Identity Theft & Fraud
Credit Union Fraud Resources:
Set up Text Alerts within Virtual Branch Online Account Access to alert you of transactions.
Set up Alerts within eZCard to monitor credit card transactions.
Call us immediately if you see suspicious activity on your account.
For lost or stolen debit card call: 800-453-3913
For lost or stolen credit card call: 866-604-0381
Consider e-Statements
Never provide personal or financial account information over the phone or email.
A good source for information on scams and threats can be found at www.consumer.ftc.gov.
Properly discard mail/solicitations containing personal information via shred.
Check your credit report regularly.
Do not write your PIN on your card. 
Consider occasionally changing your PIN.
Never disclose your PIN to anyone.
Destroy old debit/ATM cards when a new one is received.
Inspect ATM machines prior to use.  If it appears the machine has been tampered with - Do Not Use.
 Beware of your surroundings when using an ATM machine.